Here is our entire selection of American made glass Dabbing Rigs. Our offerings encompass scientific production glass to heady functional glass art.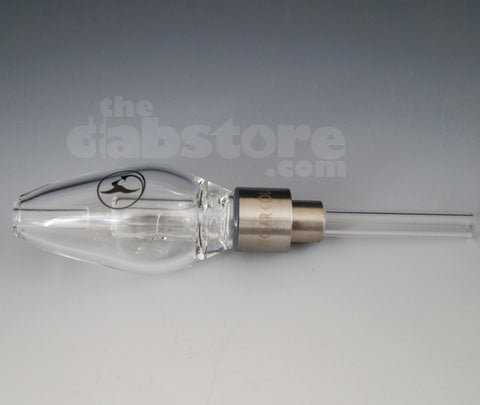 Nectar Collector Honey Bird w/ Quartz Tip
$99.99

$140.00
+ Quick View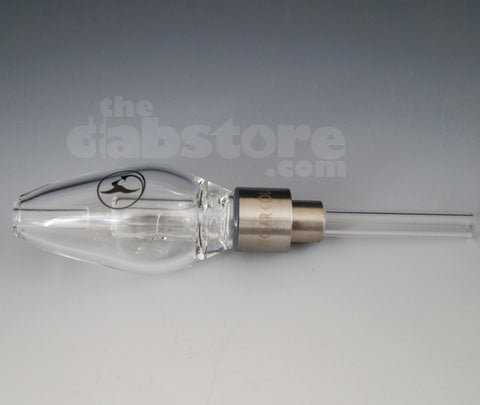 Nectar Collector Honey Bird w/ Quartz Tip
$99.99 $140.00
---
Nectar Collector Honey Bird. This nano sized Nectar Collector is the perfect little traveler comes with a replaceable quartz tip. Wasatch Glass made this nano piece to accommodate any dabbers on the go needs. It comes with a lanyard travel case, essential oil jar, and each is inscribed to ensure authenticity. Each nano had a mini perc which requires a tiny bit of water. HIGHLY RECOMMENDED
Length: 5 IN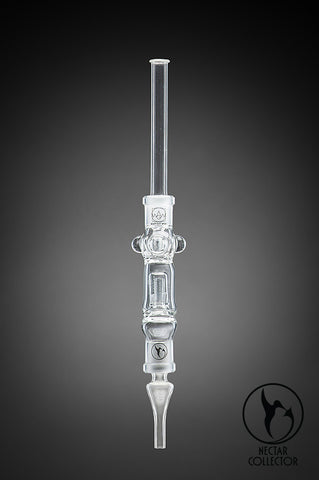 Nectar Collector Mini Vapor Straw
Sold Out -

$240.00
+ Quick View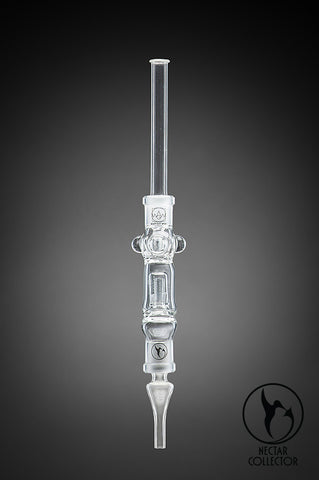 Nectar Collector Mini Vapor Straw
Sold Out - $240.00
---
This is what started it all. The classic Nectar Collector!
Clean, easy, portable, and spill proof.
Comes with either a quartz or titanium tip
Available with Titanium Tips or Quartz Tips
Tips & Tricks
To help get you started here are a few tips and tricks that we feel will contribute to your experience; making it the best it can possibly be:
To avoid accidental separation of your tip or mouthpiece from the Nectar Collector body, check for a snug fit BEFORE EVERY USE!
Use Joint Wax on ground joints and tips to keep them stuck together when you want and easy to pull apart when you're done.
Apply a thin coating of joint wax to the male joint. Gently heat the joint wax using your torch until it just starts to melt. Immediately insert into the female joint and twist back and forth until both surfaces are evenly covered and the joints are set in place. To take apart simply twist and wiggle the joints apart.
DO NOT OVERHEAT THE TIP! If it's glowing red, it's too hot. Excessive heating of the tip can lead to cracking of the tip or joint or WORSE.
Fill your water cooled Nectar Collector with the tip removed. Water trapped in the tip can lead to cracking of the tip or joint or WORSE.
Fill SLOWLY with water. Filling too quickly will cause a siphon effect which will cause the water to just flow through the piece.
Fill with water about half way up the inside diffuser for optimal percolation.
To clear water from the spill proof Nectar Collectors with fixed mouthpieces, remove the tip and blow down through the mouthpiece.
To extend the life of your Nectar Collector glass tips, first heat the tip gently by moving the flame in a brushing motion across the tip until it has a faint red glow.
It is important to hold the Nectar Collector horizontally while heating to avoid leaks from any residue that may be inside the tip.
To heat the tip quickly and conserve your butane, try heating the tip with the top of the blue flame where it meets the yellow flame.
Just because a tip is cracked doesn't mean it's broken. Cracks are natural when glass gets heated and cooled over and over.
To get the most out of your stash and make it last, draw air through the mouthpiece before putting the heated tip to your nectar.
As we like to say, "Just heat the tip, dip and sip".
If your titanium tip becomes clogged and does not fit over your Just the Tip stand, heat the post of the stand with your torch and try again.